GoStudy
16 Truths Only Students from DLS-HSI Can Understand
Have you ever thought about taking up a medical or health related course? Well, perhaps De La Salle Health Sciences Institute is for you— a university filled with budding health care professionals on their way to make the world a better place. Of course, everybody needs to start somewhere and the ride isn't a smooth one! All the ups and downs will frustrate you, excite you, destabilize you to the point that you're not confident anymore if you can finish the journey, and you will feel emotions you didn't even know had a name. But remember, this ride will discipline and humble you, and make you realize how strong and intelligent you truly are to survive and become a health care provider.
DLSHSI consists of 7 major colleges— namely: College of Medicine, College of Nursing, College of Rehabilitation Sciences, College of Medical Radiation Technology, College of Pharmacy, College of Medical Laboratory Science, and College of Humanities and Sciences. In addition, DLSHSI also has the Special Health Sciences High School.
As an alumna of DLSHSI, I'd like to share with you some of the musings of being a DLSHSI student. Read on to discover the 16 things only DLSHSI students can relate to!

16. You have (at least once in your life) been asked if HSI is DLSU-D.
Newsflash! Both campuses are located in Dasmariñas, but the health related courses for La Salle are found in HSI. Spread awareness y'all.
15. You take pride in your serene and clean campus.
DLSHSI may often be confused with other La Salle campuses but the school grounds holds a peaceful charm about its balanced ratio of greens and concrete, and aside from that— the campus is just the right size for the health sciences courses, hence, the amount of walking isn't frown-worthy. The fresh and smog-free air will surely clear your mind as well!
14. Saan masarap mag-aral?
Whether you're just hanging out, studying for tomorrow's topic, cramming for your revalida, or discussing with your thesis mates… The library is the place to be! Aside from being simply beautiful, it's perfectly conducive for learning and the ambiance will keep you focused and productive.
13. Certz is the real MVP.
When you want to fill your tummy and save money at the same time, this is the place for you. But of course, the affordable delectable meals at Dormbuilt (Pantawid gutom forever: Siomai or Canton!!), Café Verde, Tempura Sam, Ninja Gohan, Asuncion, and Frying Pan (and more) have kept you alive as well!
12. Intense schedules have turned you numb.
Let me rephrase that. Intense schedules will turn you into an outstanding and disciplined health care professional! You understand that a good future will require sacrifice.
11. You're in a love-hate relationship with your uniform.
You know it's a hassle to keep it clean during your everyday routine but you know you'll miss it once you're done with college. Besides even if DLSHSI doesn't have a wash day, you can still slay in your white uniform anyway!
© Trixia Uy
10. You know how strict your school is with grooming- I.D., nameplate, hair, nails, socks, shoes, sando..
The list goes on! And yes, sometimes, students are mistaken as UMC personnel because of the white uniform.
9. Ang kapal…. ng mga libro mo.
And you have hundreds of handouts to study. You have to read them or else risk failing your exams!
8. You are the palaban in this world of ayoko na.
Information overload, sunog-kilay study groups, and procrastinating are not new to you. And you eventually appreciated everything— realizing that you've adapted and grown and that no matter how toxic your day gets, it all boils down to your attitude and how you handle it. You even tend to get a bit more creative than the average person for the sake of learning.
7. Anatomy and Physiology gave you undue stress at one point.
There is no escape with subjects like these. Once you get through them though, you gain a sense of fulfillment and basic knowledge for medical professionals.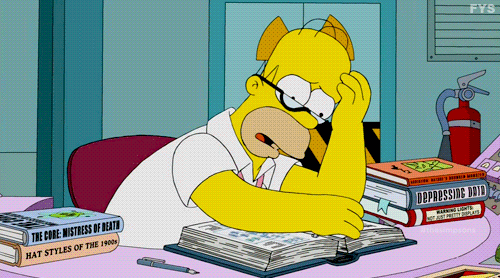 6. You have made medical jokes… At least once in your student life.
5. "Babawi ako bukas.."
Next week…. Next month…. Next sem….. #Lavaaarn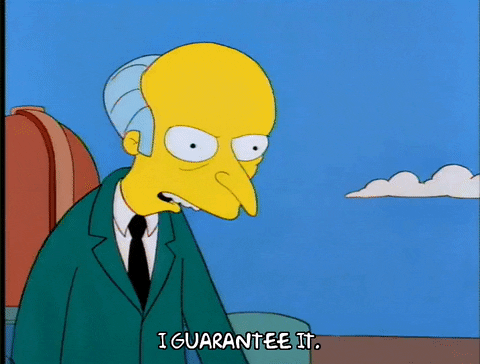 4. Written exams, oral revalida, OSPE, retdems, ¼ sheet of yellow paper….
Pagod na ko. More pa, please!
Batengteng, is used by the College of Rehabilitation Sciences to facilitate practical examinations. Once you hear it— you can either forget what you studied, or be sent speed-walking in panic. This trains the PT students to think and act quickly under pressure!
3. You can't wait for vacation.
An escape from the hectic schedule is always welcome!
2. The tuition fee is a common topic.
Indeed, it's expensive. So take school seriously, students. You're all blessed to be at DLSHSI!
1. ERROR 404: SOCIAL LIFE NOT FOUND
You've traded your gala in exchange for just resting at home to make up for all those sleepless nights. And you don't regret it.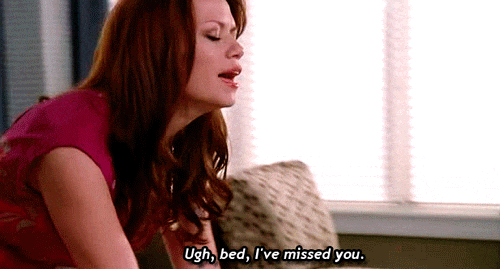 So, fellow La Sallians, do you share the same sentiments? Let us know your thoughts or personal experiences by sharing this article on Facebook or leaving a comment below! — Written by Renee Redublo
Are you fond of writing? GoCavite is looking for talents like you! Send us a message to join our team!